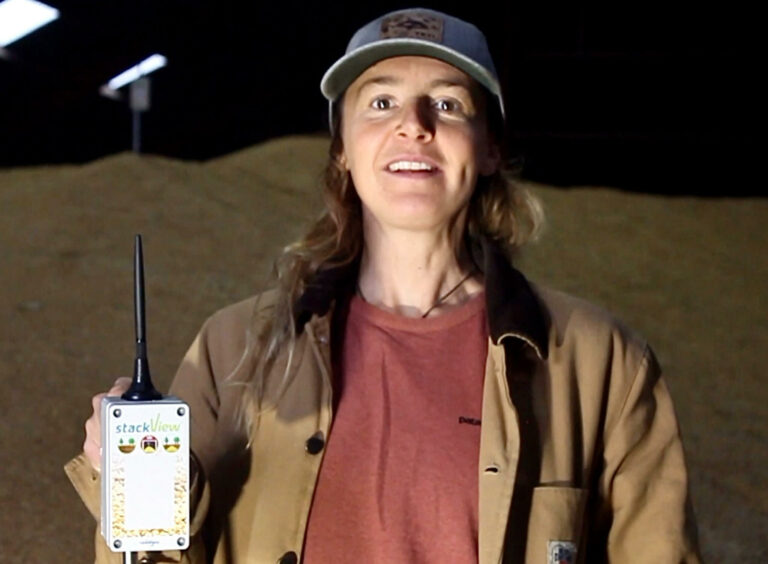 Anne Sofie and her family have been running their farm, Straarup, for generations. They grow a variety of crops, such as grass seeds, barley, and wheat, and the quality of their crops is of the utmost importance.
In 2014, Anne Sofie and her family decided to invest in StackView hutemp to help them manage the temperature and humidity of their crops.
"Stackview has allowed us to follow the temperature, set up alarms, and thereby minimize the risk of spoiling the crops. The ability of StackView to also monitor the humidity gives us additional insight into the quality of the crops."
By knowing the temperature and humidity of the stack, it is easier to control the drying process to a higher degree, such as only drying or cooling the stack when relevant. Anne Sofie and her family are convinced, that documenting their crops help them to improving the sales value of their crops.
Anne Sofie have not changed the battery on her StackView since she bought it back in 2014. According to the app, the StackView still has 74% battery left.
Care4farm helped us through the whole process
"After receiving the StackView Care4farm helped us with onboarding on the platform. We got help to set up the app and got introduced to the different features."
Care4farm offers 24/7 support, where you can call anytime if you have any trouble with the app or need again an introduction. It is all included and for free for every user.
The features are easily accessible on my phone
The StackView features are always accessible on Anne Sofie's phone, 24 hours a day. This is useful for her, as she can always keep track of her work while traveling.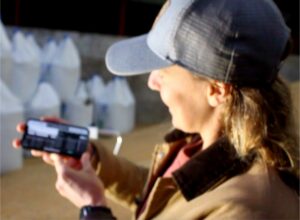 "I can work on the other side of the globe and still feel reassured that my crops are safe."
Anne Sofie highly recommend StackView to anyone who are looking for a way to keep track of the stack's daily condition. With StackView, you can control the drying process and make sure your crops are always of the best quality.