Preserve crops value and optimize the operation with StackView®
StackView® preserves the quality of stored crops and saves energy. Easily monitor the temperature of crops via desktop, tablet or smartphone.
We help you to get started -
See how it works in this video
A multifunctional tool for both desktop, tablet and smartphone
Wireless temperature gauge for cereals, seeds, soil, potatoes, etc. incl. antenna, battery, sim card, software update, data storage and support.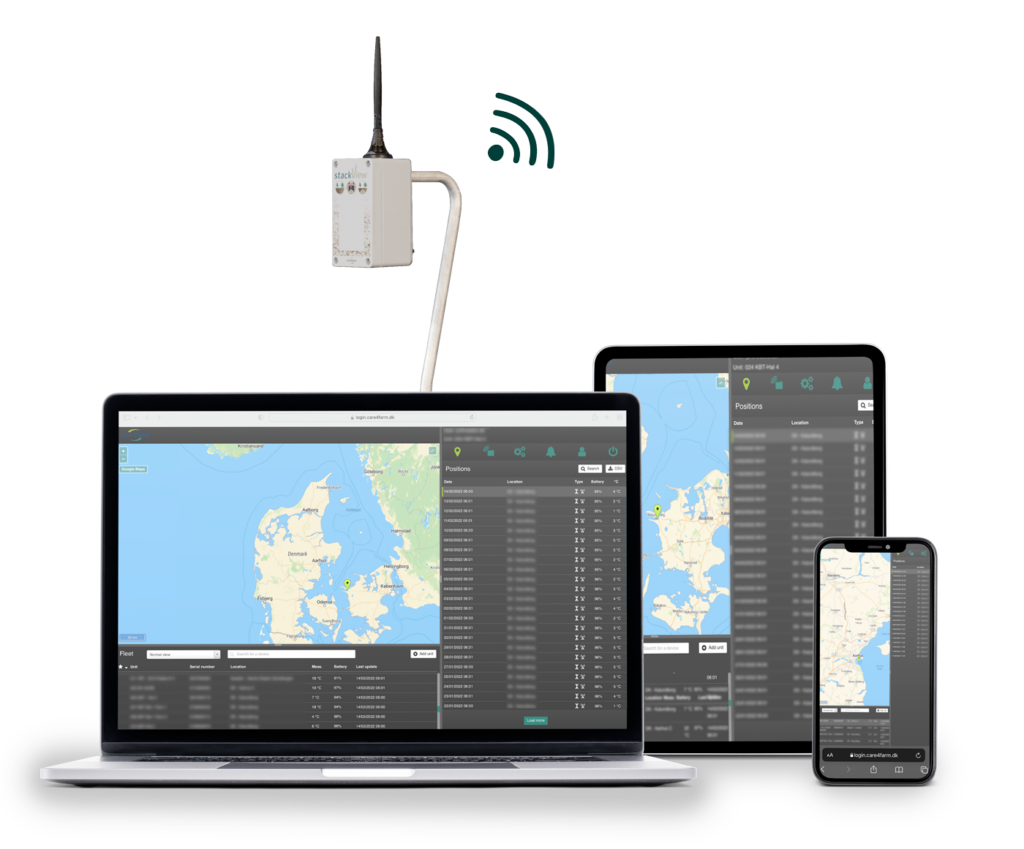 Do you have questions about the StackView® product?
Do you have questions about our product or software? Fill out our form and get in touch with one of our consultants as soon as possible. We respond to all inquiries within 24 hours. You are also welcome to contact us by phone or email.
"Had my potatoes not had StackView® in, I would not have noticed the temperature rise"
Trusted by Agriculture & Industry